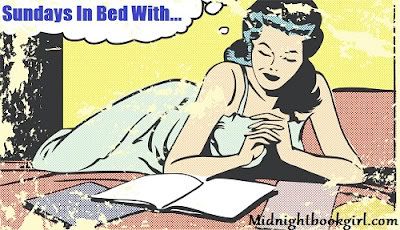 Kate at Midnight Book Girl has started a new feature on Sunday mornings to share with everyone what you're reading in bed Sunday morning before getting to the days activities.
Today is the last day of the Bout of Books read-a-thon.  I've made some good progress this week finishing 3 of the 4 books I had planned on and making progress on the fourth as well as picking up a fifth. 
I'll be reading Deadlocked by Charlaine Harris and maybe finishing Hourglass by Myra McEntire. 
Only two weeks until BEA and I couldn't be more excited!  I just wish there wasn't so much to do between now and then!