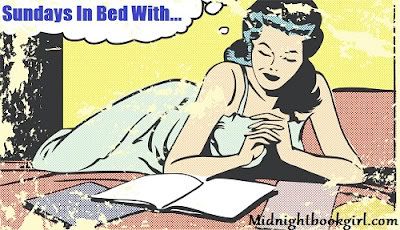 Kate at Midnight Book Girl has started a new feature on Sunday mornings to share with everyone what you're reading in bed Sunday morning before getting to the days activities.
Today I am reading Partials by Dan Wells.  I started this last week but I got sidetracked with Girl of Nightmares by Kendare Blake and Insurgent by Veronica Roth so I'm planning on getting back into it today.
What are you spending Sunday's in bed with?

* I've finally sat down and started planning for BEA and NY.  I am so excited, I can't wait!
* I feel ripped off that my state tax refund came in the mail the same day as my auto property tax bill. 
* I am eagerly anticipating the season finale of Revenge.  I am so excited that I decided to have a Revenge season finale mini party at my house.  I haven't done one of those since high school.
* A brown haired lady in a white jeep almost ran me over in the Wal-Mart parking lot.  After she stopped she then rolled down her window to say "sorry".  How often does that happen? The apology, not the almost run me over part.