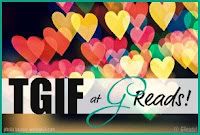 TGIF is a weekly meme to re-cap the week's posts & to propose a question for our followers. It is run by Ginger at
GReads
.
Supporting Characters: We tend to gush over those main characters the most, but what about those supporting roles? Who are some of your favorites?

I love good supporting characters!  They can fit a wide range of rolls but they must a) be more of a help than a hindrance and b) not be annoying.  I have many favorites but I'm just going to focus on two books.
Best.  Supporting.  Characters.  Ever.  Obviously the books revolve around Harry Potter, so that leaves us with Ron, Hermione, Voldemort, Fred and George, Neville, Ginny, Luna, Malfoy, McGonagall, Snape, Dumbledore, Sirius, Hagrid, Tonks, Lupin, Moaning Myrtle, Crabbe and Goyle, Percy, Charlie, Dudley, the Dursleys, Bellatrix, Lucius, Ollivander, Rita Skeeter, Krum, Dobby, Dementors, Lockhart, Nearly Headless Nick…
Do I need to continue?  Do I need to explain?  I didn't think so.
(Sorry the list is so random but that's the order they came to mind. I'm also sorry I couldn't name them all!)
Anna Dressed in Blood and Girl of Nightmares
Thomas and Carmel are flipping awesome!  I just read Girl of Nightmares so they were the first ones that came to mind.  They are a really good match for Cas as well as being well developed, likeable characters.
---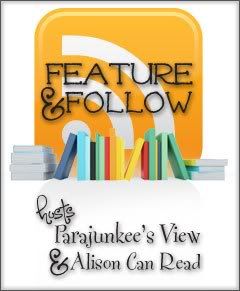 Feature & Follow is hosted by Parajunkee's View and Alison Can Read. Every week they feature a new blogger and ask a question.  Learn more about Feature & Follow. 
 

Q: This Sunday in the U.S. is Mother's Day, in celebration, what are some of your favorite books with strong mother/child relationships?

You wouldn't think this would be such a hard question but it took me awhile to come up with some mother/child relationships.  Lately I've been reading a lot of YA, most of which have missing parents or bad parents.  But here is the one I've come up with.
Life as We Knew It: Miranda and her mom.  They had a really good relationship filled with a lot of "I have to look out for my children" and "I have to look out for my mom."  Even though it's a post apocalyptic novel most the focus is on family and relationships.  Miranda and her mom's relationship changes and grows throughout.
Also my friend Steph from The Fake Steph Dot Com is one of the features for today so you should be sure to check her out.  She's awesome and really funny and is currently very obsessed with The Scorpio Races.  ;)