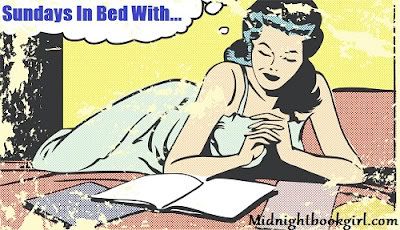 Kate at Midnight Book Girl has started a new feature on Sunday mornings to share with everyone what you're reading in bed Sunday morning before getting to the days activities.
Hi everyone!  I just got back from BEA and I have so much work to do this week that sadly I won't be doing any reading today!  But I had such a great time at BEA and in NY that it's worth the extra crazy that is going to happen this week as a result. 
I have tons of things to share with everyone about BEA and I will start doing that next week after I catch up with work and after my box of books get here.
I hope everyone has a great week!