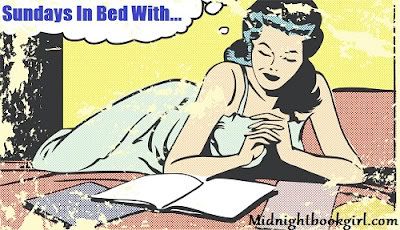 Kate at Midnight Book Girl has started a new feature on Sunday mornings to share with everyone what you're reading in bed Sunday morning before getting to the days activities.
So I was at Barnes & Noble exchanging a book and I was trying to decide what to get so I picked out 4 different books and decided to read the first couple pages of each to see which one appealed to me the most.  All it took was the first 6 sentences of Beauty Queens by Libba Bray  to suck me in.  I didn't even bother to look at the other three books.
I'm about 100 pages in and absolutely loving it.  It's funny and ridiculous.  I should finish this one today and then I'll be moving on to Ten by Gretchen McNeil.


* I am so glad to be finally caught up and back on track.  I hate feeling behind on anything.
* Last night we had our book club meeting where we discussed Fifty Shades of Grey.  Yes, you read that right.  It was an interesting discussion…
I hope everyone has a great week!