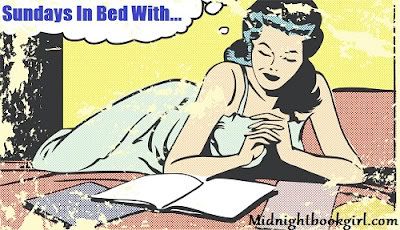 Kate at Midnight Book Girl has started a new feature on Sunday mornings to share with everyone what you're reading in bed Sunday morning before getting to the days activities.
I've wanted to read Unraveling by Elizabeth Norris for a while now, but I just haven't gotten to it and I decided to make time for it this week.  Sadly I won't be reading in bed today.  I'm dog sitting for my cousin so I'll be heading over to their house after church to give the dogs some quality people time, or if it's not raining letting them run around outside so I can read in peace.


** Complaint of the week: I wrote a whole post about my displeasure but ultimately decided not to post it because my blog is a happy place, but I will say this – It will be a cold day in hell before I step into another Family Dollar store.
** I've totally fallen in love with Downton Abbey.
** I don't like the new format of So You Think You Can Dance.  After I don't even know how many seasons to change the format now is silly.