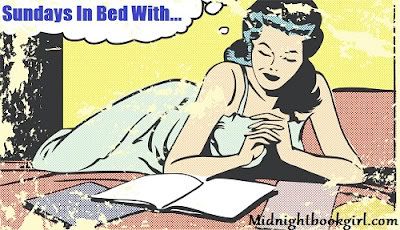 Sunday's in Bed is hosted by Kate at Midnight Book Girl to share with everyone what you're reading in bed Sunday morning before getting to the days activities.
This is the first week all year, excluding the week of BEA that I didn't finish a single book. Not a one. But it's not my fault! The Olympics are occupying a good majority of my time.  Next week should be more normal though because two of my favorite events (swimming and gymnastics) will be over.
I'm a little over half way through The Wishing Spell.  Hopefully I'll be able to finish it today  Then I'll be moving on to Monument 14 by Emmy Laybourne.
I'm really looking forward to finally starting Monument 14.  I am completely fascinated with natural disasters (please note that I don't enjoy the devastating after effects, I just enjoy learning about the phenomenon).  I love pretty much all natural disaster movies (even the really bad made for TV ones) so this book should be a hit.
What are you reading today?