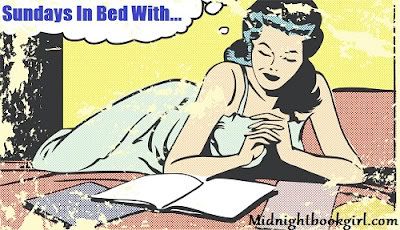 Sunday's in Bed is hosted by Kate at
Midnight Book Girl
to share with everyone what you're reading in bed Sunday morning before getting to the days activities.
Look guys!  I took a picture this week! Today I'm going to be spending some time with Origin by Jessica Khoury. I have about 150 pages left and I WILL finish it today.
Today is the last day of the Bout of Books readathon and the stars have aligned for me to be able to read for most of the day. (I would read all day except the weeds in my front yard are seriously out of control and must be taken care of.) I plan on finishing Black Heart by Holly Black today also along with starting another book, which has yet to be decided.
Update: It's raining and it looks like it's going to rain all day which means I can't take care of the weeds!
What book are you spending Sunday in bed with?