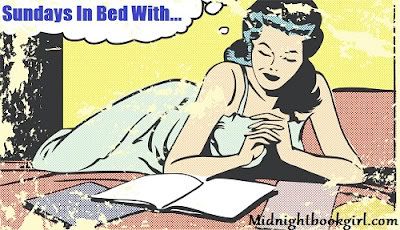 Sunday's in Bed is hosted by Kate at Midnight Book Girl to share with everyone what you're reading in bed Sunday morning before getting to the days activities.
Today I'm going to be reading Chain Letter by Christopher Pike. This is going to be my first feature for the Bloggers Dressed in Blood event that Kate, Steph and Danielle and I are hosting in October. It's going to be a lot of fun so you should definitely stop by and check it out!
I've read this book a million times, but the last time I read it was all the way back in high school. I really hope it lives up to all the awesomeness that I remember it being back then.
I'm also really curious about how much I remember (and how accurate it is) so I've written down everything I remember about Chain Letter so that I can see how good (or bad) my memory is.
---
The Packers don't play until Monday this week so once I get home from all the stuff I am doing early in the day I will be able to curl up with Chain Letter with some football in the background.