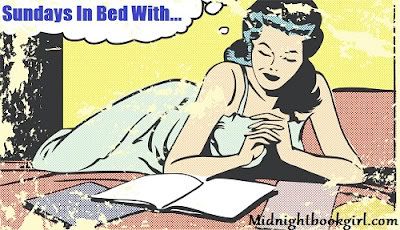 Sunday's in Bed is hosted by Kate at Midnight Book Girl to share with everyone what you're reading in bed Sunday morning before getting to the days activities.
Today I WILL be finishing Cinder. It was due back at the library last week but I wasn't finished and I couldn't renew because there were other people waiting for it, so I decided to just keep it for a few extra days. I feel a little guilty because I know there are people waiting on it, but… oh well, I guess.
Last week the Packers did not play good at all which was really disappointing. Starting the season 0-1 sucks and losing at home sucks even more. Thankfully the Packers had a quick turn around for this weeks game and they played Thursday night and they beat the Bears.
However, for the first time EVER I am in 8th place in our family fantasy football games and that is an absolutely awful place to be. I had awful luck last week so I hoping for some better luck this week.
What will you be reading today?