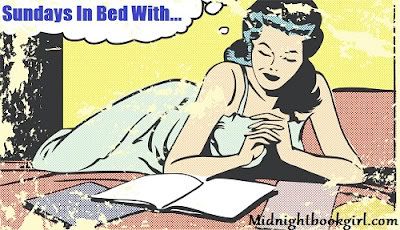 Sunday's in Bed is hosted by Kate at Midnight Book Girl to share with everyone what you're reading in bed Sunday morning before getting to the days activities.
Football season is finally here!!!!!! The season actually started Wednesday, but today is the first full slate of games! For the next few months I will pretty much be watching football all day on Sunday. I will be able to squeeze in some reading time between games though so all is not lost.
Today though there will probably be no reading because my mom and my aunt should be arriving around 11. They are driving down from Wisconsin to see me, and bring me some awesome antique furniture. The furniture has been in our family since the 40's. Several years ago my mom had it appraised and dated and they were made in the 1880's which is pretty cool.
I will not be around much this week because we will be heading up to DC for a couple days (My aunt has never been and I am a nerd and love going there).