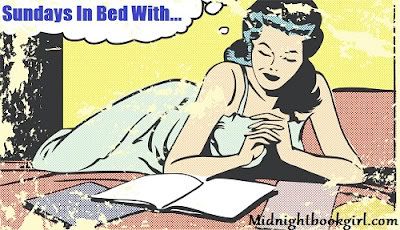 Sunday's in Bed is hosted by Kate at Midnight Book Girl to share with everyone what you're reading in bed Sunday morning before getting to the days activities.
This morning I'm reading The Girl Who Kicked the Hornet's Nest by Stieg Larsson. I told my mom I would read this like 4 months ago and I kept putting it off, but I am determined to read it before my mom comes down to see me next week.
This is my comfy couch that I like to read on and my favorite quilt that I like to cover up with.  It doesn't matter how hot it is outside I always sit on the couch with a blanket.
Thankfully I don't have a lot going on today so I hope to tackle a big portion of this book as well as finish Ashfall.
What are you reading today?