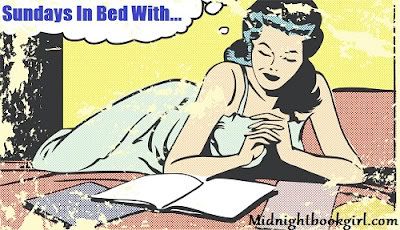 Sunday's in Bed is hosted by Kate at Midnight Book Girl to share with everyone what you're reading in bed Sunday morning before getting to the days activities.
Today I'm reading Ashen Winter by Mike Mullin
I'm really hoping I'll be able to finish Ashen Winter today. I have about 200 pages left and I plan on making some time to (hopefully) finish it, my first book in two weeks!
I'll be starting the morning off returning comments (I'm so behind!) and writing a couple posts and then it'll be time for football and reading!
Frankenstorm did take the more northeasternly turn so we are outside the "severe" range, however we are still in the "likely" power outage category due to high winds. I'm keeping my fingers crossed that I don't lose power!
To all those in any of the affected areas, stay safe!