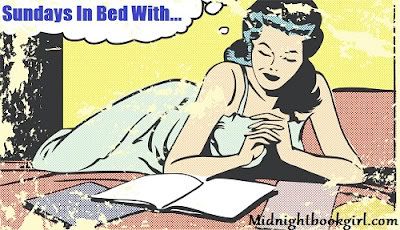 Sunday's in Bed is hosted by Kate at Midnight Book Girl to share with everyone what you're reading in bed Sunday morning before getting to the days activities.
Today I'm reading… probably nothing!
I really hate having to work on Sunday's. Now that it's football season, that's all I want to do on Sunday afternoons. But my brother came for a visit this weekend, which threw off my schedule and now I'm stuck working on a Sunday afternoon. But it was a great visit, so it's worth it! I'll post pictures later but he helped me remove the front railing and paint the trim and shutters. It's looks so pretty!
If I was able to read today I'd be reading Ashen Winter by Mike Mullin. I'm about 100 pages in and loving it so far. I just wish I had more time to read it!