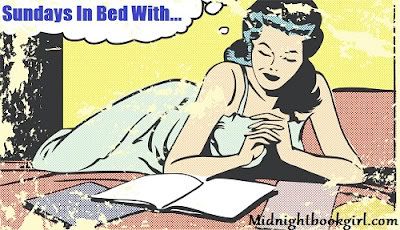 Sunday's in Bed is hosted by Kate at Midnight Book Girl to share with everyone what you're reading in bed Sunday morning before getting to the days activities.
Today I'm reading Lucky in Love by Jill Shalvis
Sadly I didn't get to read in bed this morning because right before I left for church I discovered that I had a soda explode in the fridge, which caused a huge mess in a full refrigerator. So after church I had great fun cleaning my fridge! Now I'm settling in for some football and Lucky in Love by Jill Shalvis.
I'm also pleased to report that I am making some reading progress. I finally finished Ashen Winter (so good, but so long and I was so busy) and barring some kind of disaster I'll be finishing Lucky in Love and The Unbecoming of Mara Dyer today as well.
What are you reading today?