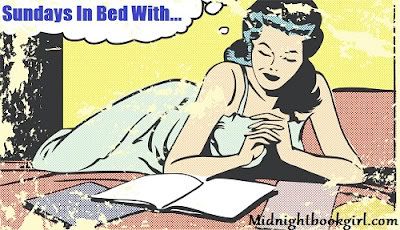 Sunday's in Bed is hosted by Kate at Midnight Book Girl to share with everyone what you're reading in bed Sunday morning before getting to the days activities.
Today I'm reading The Unbecoming of Mara Dyer by Michelle Hodkin
Originally it was my plan to dive right into The Evolution of Mara Dyer as soon as it was released, but as the release date loomed closer I was trying to remember everything that happened in The Unbecoming. I had a hard time remembering so I decided to reread it before The Evolution came out… only I didn't have time. Now that all the crazy has passed and I have time to read I'm diving headfirst into this reread before I jump into the awesomeness of The Evolution.
Sadly, I have still not finished Ashen Winter, but I am so not putting that up here again!
What do you plan on reading today?