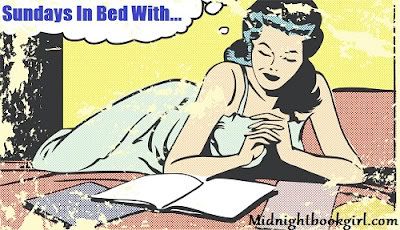 Sunday's in Bed is hosted by Kate at Midnight Book Girl to share with everyone what you're reading in bed Sunday morning before getting to the days activities.
Today I'm might get a chance to finish up Odd Thomas by Dean Koontz
Today's picture features my table runner and centerpiece. My mom made the table runner (cause she's awesome) and the centerpiece came from her too (as did most of my decorations). I also have the prettiest most wonderful smelling candy cane candle in the center, but sadly it's too low to burn safely in the center piece so this year it's just for looks.
I'm pulling double duty with work this week so that I don't have to work the weekend before Christmas so it's unlikely I'll spend anytime reading today. I hope to finish Odd Thomas this week, but I have a lot going on so I might not finish until next weekend.
What are you reading today?