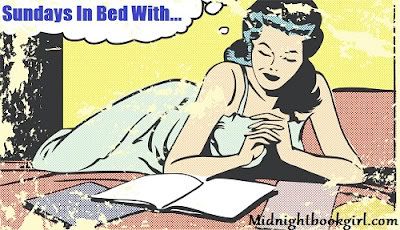 Sunday's in Bed is hosted by Kate at Midnight Book Girl to share with everyone what you're reading in bed Sunday morning before getting to the days activities.
Today I'm reading Odd Thomas by Dean Koontz.
As I promised another picture! This time I'm featuring my tree topper and tree skirt, both of which were made by my mom. My mom's mom made her a tree topper similar to this that we've had on our tree since before I was born. When I moved out and got my first tree she made one for me, and also the pretty tree skirt!
Today I'm spending some time with Odd Thomas! I started reading this several days ago in secret because Odd Thomas is one of Kate's (Midnight Book Girl) most favorite characters.
I was worried for nothing though because so far it's really good. I'm not sure I'll love Odd the way Kate does, but I'm still enjoying the book.