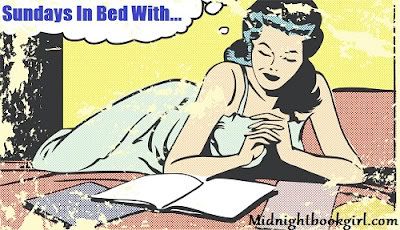 Sunday's in Bed is hosted by Kate at Midnight Book Girl to share with everyone what you're reading in bed Sunday morning before getting to the days activities.
Today I'm reading Shades of Earth by Beth Revis. I loved the first two books so much and because I was seriously late to the Across the Universe party the trilogy is now complete and I don't have to wait a year to find out what happens next. I started the book yesterday and so far its good and it does in fact have the Lost (seasons1-3) vibe that I was promised.
I seem to have a lot of grievances lately (causes of distress) so I've decided to start sharing them with all my lovely readers. Don't worry, I only pick the best of the best.
Grievance of the Week
I'm so tired of getting complaints at work that begin with "Every time I come here…" If every time you come here something is wrong, why the hell are you still coming here? If it's that bad, go somewhere else. Please.