Happy New Year Everyone! I hope everyone had celebrated the new year in style (and safely)!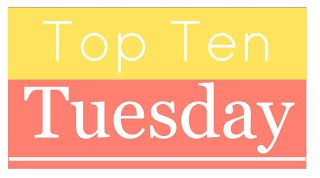 Top Ten Tuesday is a weekly meme created by the awesome people at The Broke and Bookish, who love lists as much as I do!
Top Ten Books I Resolve To Read In 2013
My reading is definitely going to be slower this year, but that doesn't mean I won't (try to) get to these books! Obviously as they are books "I resolve to read" these are all books that have been released before 2013.
1. The Girl Who Kicked the Hornet's Nest by Stieg Larsson
It's possible that I could have told my mom I was going to read this last June. It's possible that I didn't. It's possible that my mom read all The Hunter Games books for me and I still didn't get to this one. It's possible that I should fix that, and fix it soon.
2. The Diviners by Libba Bray
I'll be perfectly honest. The size of this book is holding me back. It's so big and I know it'll take longer so I kind of pretend it's not really sitting on my shelf.
3. If I Stay by Gayle Forman
I know! I know! Nothing else to really say except I'm really going to make an effort to read it this year.
4. Daughter of Smoke and Bone by Laini Taylor
I feel like this book is being shoved in my face everywhere right now. It's on all the best of lists (or the second book, Days of Blood and Starlight) that I think about reading it all the time!
5. Forever and a Day by Jill Shalvis
I love Lucky Harbor so much and I've had this book for what seems like forever (ha, ha!) and I still haven't picked it up.
6. Bad Girls Don't Die by Kate Alender
I've had this book for sooooo long. I don't even remember what it's about any more, but I do know that I still want to read it.
7. Paper Towns by John Green
I know this is a lot of peoples favorite John Green book, but I have yet to read it.
8. See Jane Date by Melissa Senate
So a long, long time ago I saw the made for TV movie (staring Charisma Carpenter) and fell in love with it, but I couldn't find the book. Then I got an ereader, found the book, bought the book, and there it sits.
9. Born Wicked by Jessica Spotswood
A purchase made on a whim at Walmart because the cover is so freaking gorgeous. I hate that they changed it. I really do.
10. Speechless by Hannah Harrington
I've heard nothing but great things about it, I just need to make the time for it.