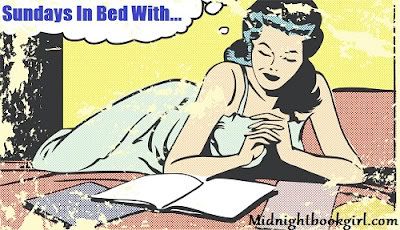 Sunday's in Bed is hosted by Kate at Midnight Book Girl to share with everyone what you're reading in bed Sunday morning before getting to the days activities.
Today I'm reading… nothing!
Today is one of the saddest days of the year. One of my favorite things (aside from reading of course) is football and the Super Bowl marks the end of the NFL season and a 7 month wait for the new season to begin. This years Super Bowl should be a good one as it's pitting two brothers (head coaches) against each other. I feel sorry for their parents.
Prior to the Super Bowl I will be spending some quality time with my DVR. My DVR is currently 99% full which means I probably lost a couple of shows and that makes me sad.
Here's some of what I'll be watching:
Bones (Fox, Monday 8 ET) – I love Bones (and everyone else) so much.
The Following (Fox, Monday 9 ET) – I'll be honest, I'm not sure this show is for me. I love the concept and the plot but the gruesome nature of the show might be too much for me to handle.
NCIS (CBS, Tuesday 8 ET) – One of my long time favorite shows. I'm so glad that this season is turning out to be better than the last.
The Big Bang Theory (CBS, Thursday 8 ET) – What could be better than a show about nerds? Nothing.
LOL of the week
It was another looooong week at work. One of my last items on my to-do list for the week was to place a Staples order. I went through entering the items and went to my shopping cart and thank goodness I checked the order before I clicked "place my order." I almost ordered $400 in staplers!