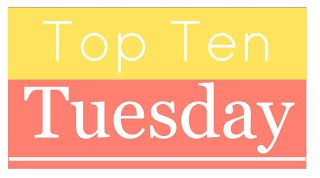 Top Ten Tuesday is a weekly meme created by the awesome people at The Broke and Bookish, who love lists as much as I do!
Top Ten Favorite Romances
I am making this list ridiculously fast because I'm on my way to work. There are no fun pictures, book covers and it's VERY possible I left off some amazing romances.
1. Romeo and Juliet
Romeo and Juliet by Shakespeare
2. Min and Cal
Bet Me by Jennifer Crusie
3. Samantha and Jase
My Life Next Door by Huntley Fitzpatrick
4. Darcy and Ethan
Something Blue by Emily Giffin
5. Levi and Faith
The Best Man by Kristan Higgins
6. Parker and James
Somebody to Love by Kristan Higgins
7. Kate and Matt
Things I Can't Forget by Miranda Kenneally
8. Echo and Noah
Pushing the Limits by Katie McGarry
9. Anna and Etienne
Anna and the French Kiss by Stephanie Perkins
10. Eve and Roarke
In Death series by JD Robb