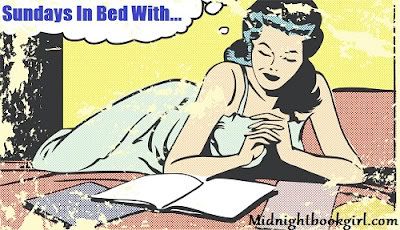 Sunday's in Bed is hosted by Kate at Midnight Book Girl to share with everyone what you're reading in bed Sunday morning before getting to the days activities.
I'm hoping to quickly get through all the things I need to do so that I can spend some more time with Legend. So far I'm enjoying it, but it's another book with a 15 year old main character that I am pretending is 17 because there is just no way she is 15.
Yesterday Kate (Midnight Book Girl) and I went to a signing for Maureen Johnson and Stephanie Perkins (which was totally awesome!) and I thought I would share this little tidbit about Isla and the Happily Ever After.
Stephanie Perkins said that Isla is pronounced I-la (like island without the nd).