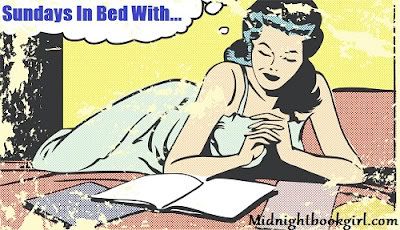 Sunday's in Bed is hosted by Kate at Midnight Book Girl to share with everyone what you're reading in bed Sunday morning before getting to the days activities.
I'm currently listening to Ready Player One by Ernest Cline. I've already read it and reviewed it, but it's our March book club pick so now I'm listening to it, and it's even better the second time around. If you haven't already read it I highly recommend it. Don't be afraid because it's about gaming. It's about so much more than gaming!
I'm also hoping to finish Legend today and start Through the Ever Night. Or maybe Requiem. I can't decide.
Also I'm really sorry that I haven't been around to visit a lot of blogs lately. I have been crazy insane busy. :(
What are you reading today?