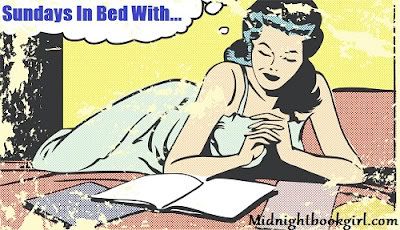 Sunday's in Bed is hosted by Kate at Midnight Book Girl to share with everyone what you're reading in bed Sunday morning before getting to the days activities.
Ok, I'm still reading Fragments (it's a BIG book!) but I thought I would feature the other book that I'm listening to right now.  I'm currently listening to A Discovery of Witches at work. So far I'm really enjoying it but last week was a busy week and I didn't get to listen to it much.
Have you filled out my blog survey?
Please take a moment to fill out my survey! I really want YOUR input! It's only 10 questions and I'm giving away one book up to $15 USD to one person (selected at random) who fills out the survey!
What are you reading today?