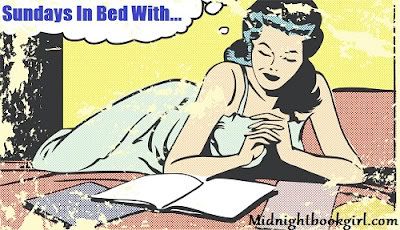 Sunday's in Bed is hosted by Kate at Midnight Book Girl to share with everyone what you're reading in bed Sunday morning before getting to the days activities.
Today I'm reading Nice Girls Don't Date Dead Men by Molly Harper. As with the first book in this series this one is a lot of fun! I'm trying to squeeze in a lot of work today so I'm not sure how much reading I will actually get done.
Also if you haven't done so already, stop by my Recommend Me post and tell me what book I should read! I'll be picking one book off that list each month!