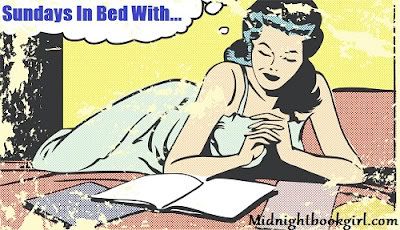 Sunday's in Bed is hosted by Kate at Midnight Book Girl to share with everyone what you're reading in bed Sunday morning before getting to the days activities.
Today I'm reading You Look Different In Real Life. So far its good, though I'm only about 50 pages in so far.
I recently finished The Diviners by Libba Bray and it blew me away (the audio was phenomenal)!
I'm coming to the end of my course so it's crunch time and I am feeling a tad bit overwhelmed (ok, a lot lol) and I probably won't be around the internet hardly at all this week :(
If all goes as planned I will be participating in Bout of Books (May 13-19). It will be a last minute decision based on the amount of classwork I have left to complete that final week. I also hope to have my survey results and giveaway winner picked sometime in the next two weeks!
I hope everyone has a great Sunday! Let me know what you're spending the day with.